Sing a Song
The Leaves Are Green
The leaves are green, the nuts are brown,
They hang so high they won't come down.
Leave them alone till frosty weather,
Then they will all come down together.
Watch!
Let's Learn About Trees
Try This!
Draw a picture of a tree as it goes through all four seasons. Use found materials from a nature walk outside to make your pictures!
TumbleBooks!
Watch a video about trees from National Geographic!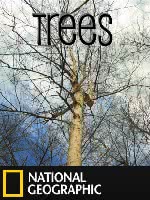 Books to Check Out from the Library